Your ads will be inserted here by
Easy Plugin for AdSense.
Please go to the plugin admin page to
Paste your ad code OR
Suppress this ad slot.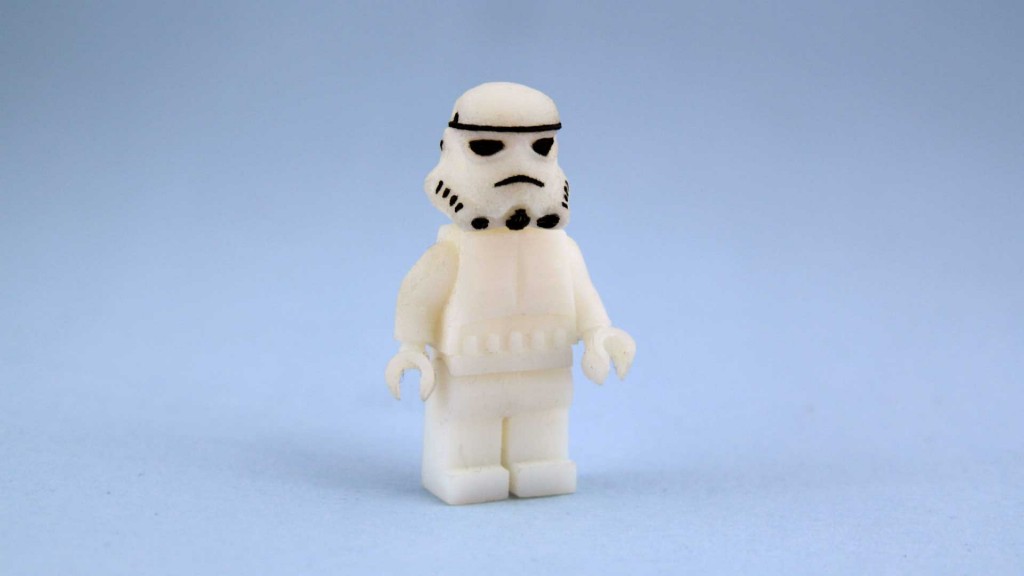 Description

A 3D printable model of a Lego Stormtrooper
Features
Moveable arms and legs
Removable head, helmet, hands, torso and legs
99% Lego compatible (there are some minor differences)
Development
When we got the 3D printer at work, my boss asked me as a joke if it could print Lego Stormtrooper figures for his children. I saw it as a challenge and an opportunity to learn what the printer could do. I measured a standard Lego figure with a caliper and built a 3D model in Rhino (NURBS model). I added some Stormtrooper details on the torso. On the web I found a polygon Stormtrooper model, from which I took the helmet, cleaned it up, scaled it and joined it with the Lego head. After a few hours I had a functioning model with moveable arms, legs, hands and a removable helmet. 3D printing is quite impressive!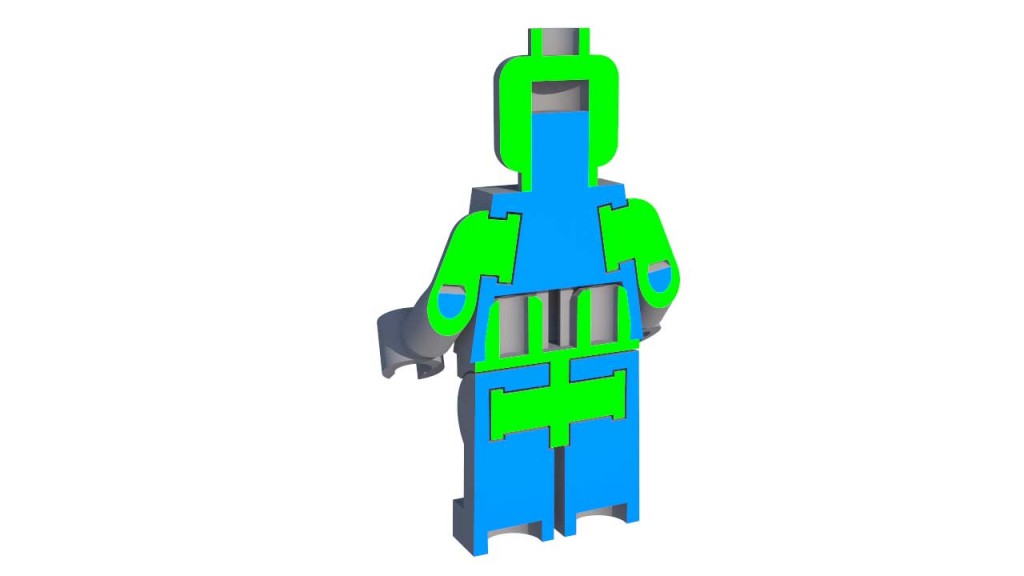 Specification
Dimensions: 25x16x44mm (wxdxh)
Caution
The model is intended for private use only. It is Lego compatible, but not a 100% copy. See it as a 3D printer demo. Please note that a 3D print will cost more than the real figure and is not as accurate. The model is not suitable for mass production (draft angles, wall thickness etc)
Version tracker
0.5        First version
0.6        Moveable arms and legs
0.7        Detachable torso and legs
0.75       Removable helmet
0.8        Stormtrooper details on torso
0.9        Current version
Future     No updates planned…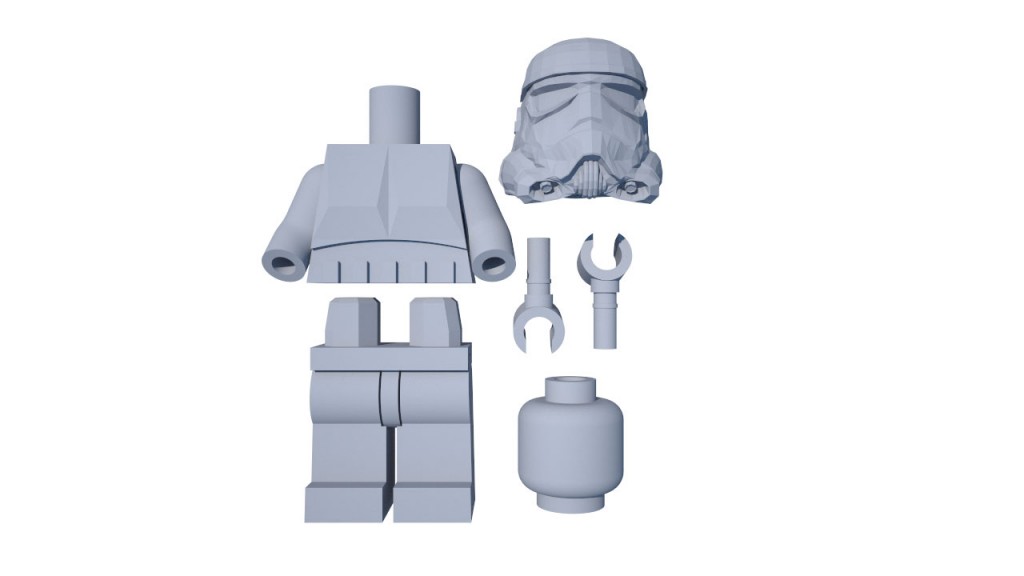 Documents
Rhino project file (*.3dm – NURBS and polygon)
Polygon file of assembly (*.stl – for render)
Polygon file of parts next to each other (*.stl – for 3D print)
See also (coming soon…)
Lego Android
Darth Vader
Lego Mini figure
Lego Buzz
Lego Bricks
etc… 
Licensing


This work is licensed under a Creative Commons Attribution-NonCommercial-ShareAlike 3.0 Unported License.